Internal Penetration Test
Internal Assets Should Stay Internal
We have a team of highly experienced consultants who specialize in putting your internal security controls to the test. Using zero, partial, or full knowledge assessments, we simulate the actions of attackers who have gained a foothold in your network, revealing vulnerable systems, pathways to privilege escalation, and data at risk.
Our experts meticulously review network applications, systems, and configurations to identify potential weaknesses and vulnerabilities that could be exploited by malicious actors. With our extensive knowledge and expertise, InvokeSec can help you enhance your security posture and minimize the risk of a security breach.
Our assessments provide you with valuable insights into your security controls, allowing you to take proactive measures to protect your critical systems and data. With our help, you can be confident that your internal security controls are effective and robust enough to withstand any potential threats.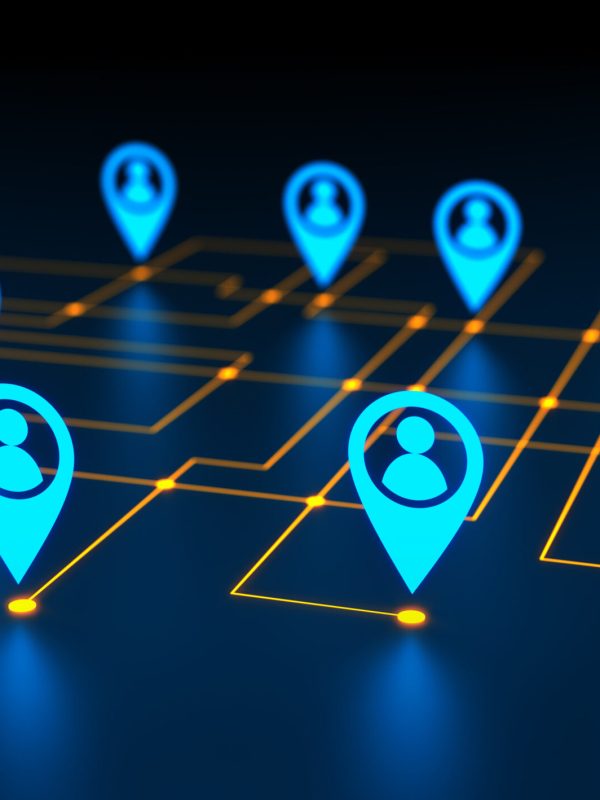 Identify the Biggest Impact, Before Impact
Once an intruder has breached your environment, the real challenge commences. Often evading internal security measures, malicious insiders and external adversaries discreetly access sensitive systems while posing as legitimate users. The ensuing data exfiltration and potential system destruction can have severe implications for your business.
InvokeSec's Internal Penetration Test enables you to proactively identify and address lapses and vulnerabilities in security controls before an insider can exploit them. Our experts employ a comprehensive methodology to reveal targets and weaknesses that could permit an adversary to escalate privileges, operate undetected, and ultimately obtain sensitive information or access vital functionality.
Equipping your security team with concise and actionable outcomes, we guide you through findings and recommendations, ensuring that advice and remediation measures are prioritized based on your critical assets. This comprehensive engagement ultimately empowers your security team to reinforce internal systems and security controls while satisfying regulatory, third-party, and business stakeholder requirements.
View systems and vulnerabilities as an insider would, as interconnected components in an attack chain that can significantly impact your business. Our experts identify and map attack routes and exploit chains that enable an adversary to escalate privileges and exfiltrate data from your internal servers and databases.
CourseOps is not just our customer engagement platform. It is our cybersecurity education platform that corelates assessment findings with education and training to empower your security team with the knowledge and skills necessary to effectively remediate the identified threats. 
Identify & Assess the Risk
We offer actionable insights into the damage an attacker could inflict once access to corporate assets is obtained. For example, do you understand the insider threat impact? The InvokeSec  team understands real-world threats and simulates similar attack paths so you can answer those difficult questions.
Assess your security controls against real-world attacks across diverse risk scenarios. Utilize our evaluation to ensure that security teams and technologies are configured to effectively alert against emerging threats.
Move past overwhelming vulnerability reports and checklists. Instead opt for a customized methodology based on real-world knowledge attacker tactics, techniques, and procedures (TTPs), whether time-limited or more extensive, focused on a specific mission. InvokeSec leaves behind generic vulnerability listings to help organizations gain a true understanding of insider threats unique to their environment.
More than the Usual Industry Approach
While we absolutely cover the bare minimum required by auditors and regulatory compliance, the InvokeSec methodology goes far beyond the industry standard penetration test. Each engagement is different and customized for each environment. Network device discovery, enumeration, vulnerability identification, and exploitation are always in scope.
Empowering Proactive Defense
Testing is ineffective without the ability to take action. We'll equip your team with the necessary tools and knowledge to keep attackers at bay. With a sophisticated toolkit and methodology, the level of stealth exercised by the testing team is customized to test the effectiveness of your defensive monitoring and controls.
In-Depth Testing and Manual Validation
Our clients depend on accurate findings and remediation strategies that automated testing alone cannot deliver. Our consultants draw on years of experience testing networks and apply industry-standard methodologies to ensure comprehensive and thorough testing.
Certainly, tools can scan your internal network for vulnerabilities, unmanaged hosts, or insecure endpoints, and return a risk rating based on these findings. However, these reports often lack actionable insights. Receive expert remediation guidance along with complete testing of the most critical vulnerabilities.
Internal penetration tests alert executives and provide security teams with the necessary evidence to invest in security technologies and initiatives. InvokeSec helps customers get the most of each assessment by being a valued partner. Our goal is to help you maximize the value from every engagement.